StringKing Mark 2F Stiff Lacrosse Head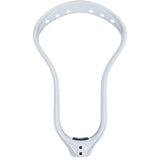 When choosing custom stringing, just pick out your mesh type and we will contact you for details about your custom pocket after checkout
Get one of our custom stringing professionals to string this head with the Stringking 4F face-off specialist mesh to dominate at the X even more! The 4F mesh is the lightest on the market at 14 grams and uses channeled tri-twist technology to help drive the ball into your head at X
The Mark 2F Stiff faceoff lacrosse head is an updated version of our best-selling Mark 2F, but with a stiffer material to help you dominate battles at the faceoff X and to give you more consistent performance on the field.
Stiffer material.
The Mark 2F Stiff faceoff head features everything great about the original Mark 2F, now with a stiffer material to help you win those 50/50 battles and be even more dominant at the faceoff stripe.
Ultimate control.
From top to bottom, the Mark 2F Stiff was designed to help you dominate the game. The shortened throat gives you more leverage, the high flair and straightened sidewall help control the ball, and the stiff materials give you the advantage in every battle.
Ground ball dominance.
Controlling the faceoff means nothing if you don't control possession. The angled scoop of the Mark 2F Stiff makes it a ground ball vacuum so you can attack a loose ball from any angle.
More from this collection