StringKing Complete 2 Pro Offense Women's Complete Stick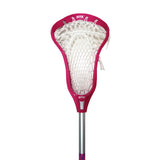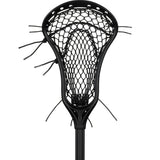 The Women's Complete 2 Pro Offense is our highest performing women's lacrosse stick. It comes with an expertly strung, elite high pocket with Women's Type 4 lacrosse mesh and premium carbon fiber lacrosse shaft.
Mark 2 Offense
The lightweight Women's Mark 2 Offense lacrosse head features an aggressive face shape and focused high pocket for better ball control and faster shots.
Type 4
The softer and thinner construction of Women's Type 4 performance lacrosse mesh delivers better feel, more control, and unmatched consistency.
Composite Pro
The Women's Composite Pro attack lacrosse shaft, made of the highest quality carbon fiber, provides ultra-consistent performance in a lightweight package. It also features a soft-touch coating that stays grippy in any conditions.
More from this collection