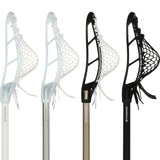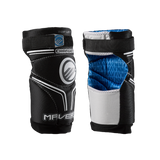 The perfect stick designed for players aged 9 and under
The Complete Jr. youth lacrosse stick is light, balanced, and correctly proportioned to make it perfect for backyard or youth league play.

Legal for youth lacrosse.
While the Complete Jr. is great for the backyard, it's also legal up to 10U youth lacrosse league play. Give your son the tools he needs to start his lacrosse career off right.
Properly balanced.

No more cut down lacrosse sticks that are extremely top-heavy. The 28-inch A7150 Jr. and lighter Mark Jr. were designed together so the weight of the stick is balanced and feels like a real stick should.
Lighter shaft.
Little guys have little hands. We made our A7150 Jr. lacrosse shaft shorter, narrower, and lighter than our standard A7150, so young players can hold it correctly before they are developed enough to use a full-sized lacrosse stick.
Great pocket.
A great pocket is the most important part of a lacrosse stick and critical to learning proper fundamentals. The Complete Jr. is strung with Type 2s mesh and a mid pocket so you are game ready—no break in or adjustments needed.
Wider head.
Lacrosse isn't fun if you can't catch the ball. The Mark Jr. lacrosse head is lighter and slightly wider than our Mark 1, giving it an increased catching area so your child can enjoy the game from the start.
More from this collection